LPG for home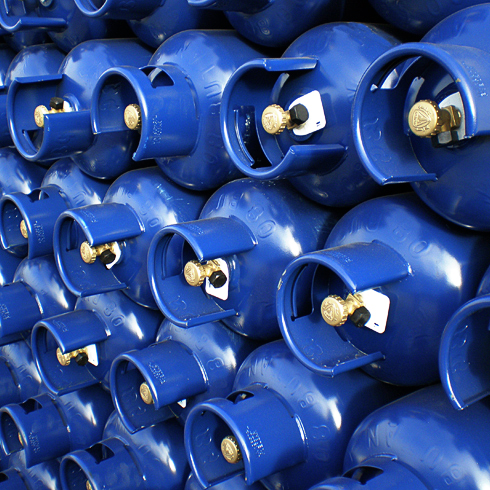 ButanGas LPG cylinders are made of high quality steel. They are safe, easy to handle, and easy to transport. They are tested and filled in our high-tech plants, in compliance with the regulations and the highest environmental safety standards.
The cylinders are filled with liquid-state LPG. At the end of this process, the cylinder is weighed and subjected, first, to a further quality check to verify the presence of any leaks, then to a quantity check to verify the filling compliance with current regulations.
In fact, each cylinder is equipped with a seal cap which certifies the verification, control and approval for sale by the ButanGas plants.
All cylinders are tested every 10 years, verified by an authorized third party, certifying body in Republic of Serbia that certifies the test has taken place by punching the stamp on the collar.
After use, the customer must return the cylinder to the authorized dealer from which he purchased it. Only doing so is it possible to carry out the necessary safety checks and allow for any new and correct refilling.
We remind you that the current Laws foresee administrative penalties and criminal procedures in case of irregular bottle filling by unauthorized filling facility.
ButanGas cylinders are available in different sizes to meet your every need:
| QUANTITY OF LPG CONTAINED [kg] | TARE [kg] | TOTAL WEIGHT [kg] | DIMENSIONS DxH [mm] |
| --- | --- | --- | --- |
| 10 | 11/13 | 21/23 | 270×589 |
| 15 | 15/17 | 30/32 | 280×654 |
| 35 | 30/34 | 75/79 | 315×1200 |